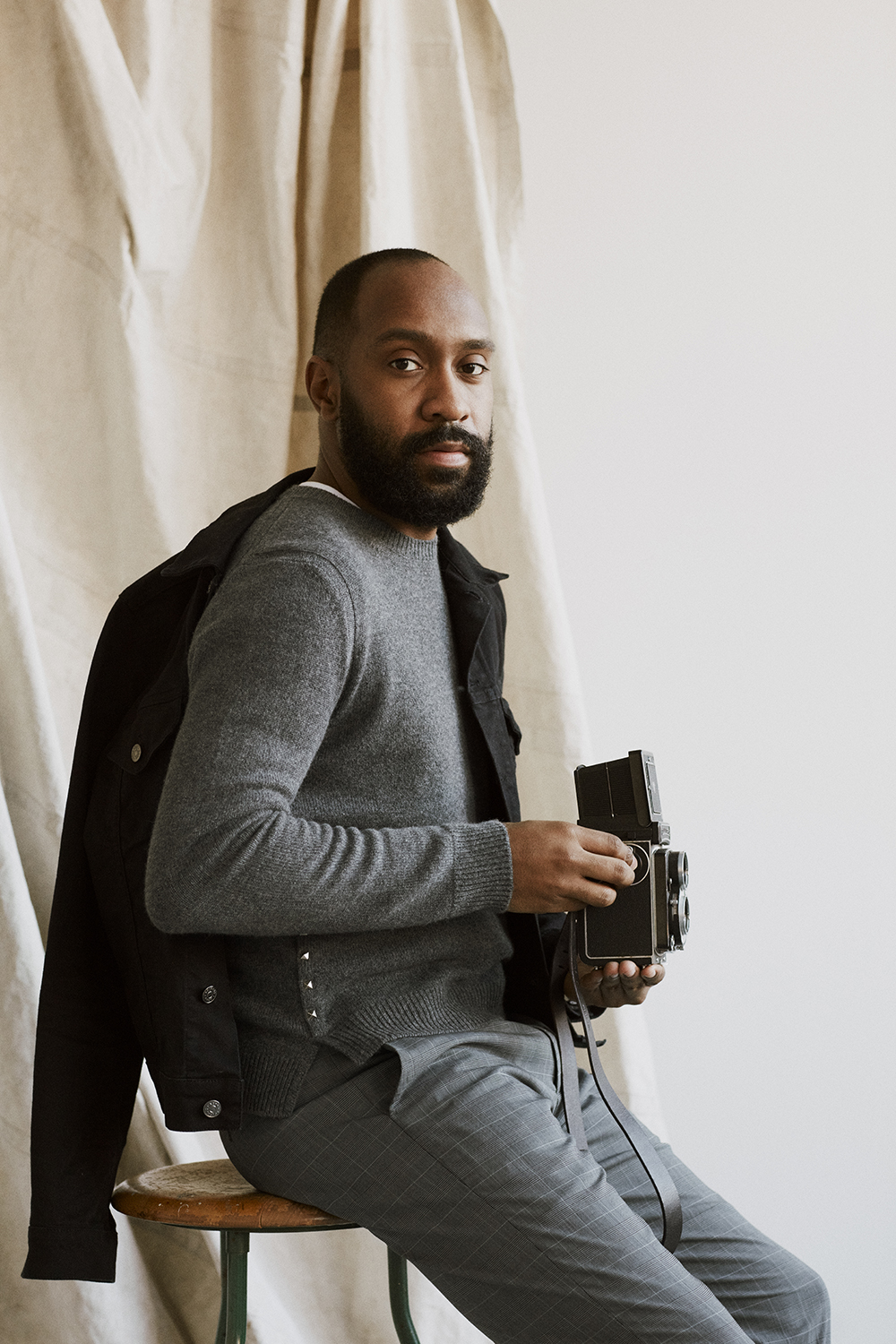 Identity—we all have one. In the first Identity series, Ruben shares his perspective on content, living abroad, vulnerability and everything else that makes him, him.
Photography: Andreas Pless, Styling: Kevin Kafesu
"All they can say is no." It was those words my father once said that sits with me every morning, day and night. I could imagine him telling me this during moments of uncertainty. He taught me that life is about choices and to not be afraid of making one. If all else fails, you reset yourself and find a new way. It's this kind of thinking that led me to my first friendship, first kiss, first job, first apartment and many others.
I believe that I'm a very observant, imaginative and sensitive person. There's a certain magic about life. There's no mistake in what the world shows us. I take what I see and slow it down. Then I find the right opportunity to photograph—only coming away with one to three photos at a time. A photo for each second that moment lasted. Anything else would just be a waste of memory.
Living in Denmark has challenged everything I've learned in the states. The perspective, values and routine are different. I'm away from family, friends and what feels familiar to me but every day I get more comfortable with being here. I like to think that the weight on my shoulders has made me stronger. Where I'm from, people want to make it. But where I am, they want to enjoy it. If the last year has taught me anything, it's that I want to enjoy what I make—whether it be photography, art direction or conversation.
I found my first job from a retweet. My second was from a recommendation. The third was from my portfolio. The fourth was through Instagram. The fifth was because the fourth didn't work out. And the sixth was when I realised what I had contributed to the other five. I fell into my career, but now I'm standing in it. My honest advice would be to believe in yourself. It's not an exact science, but when you believe in you, others will too. Then opportunities will follow.